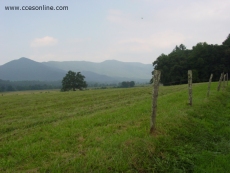 ACTS 16:31
He sought his God and worked wholeheartedly.  And so he prospered.
There seems to be some debate among theologians—Do I hear God best when I rest quietly and meditate on His Word listening to His still small voice? Or do I find and know Him best when I am actively laboring to carry out His direction?
All my life, I've been taught that the way to know God is to spend quiet time with Him.  Robert D. Foster, contemporary Bible teacher, sums up the thoughts of many scholars with these thoughts: "Call it what you want—the quiet time, personal devotions, the morning watch, or individual worship—these holy minutes at the start of each day explain the inner secret of Christianity . . . Every man who ever became somebody for God has this at the core of his priorities: time alone with God."
In contrast to that, we find in the writings of Frank Lauback (1884-1970), missionary to the Philippines, these words: "Of all today's miracles, the greatest is this: To know that I find Thee best when I work listening, not when I am still or meditative or even on my knees in prayer, but when I work listening and co-operation."
So it really doesn't matter if you are standing or sitting, still or active.  The key to finding God and living according to His will is having a heart that is listening, one that is focused on Him and not distracted.  That's not an easy task in this fast-paced, always-on-the-go world!
Charles Stanley writes, "Growing and managing wealth, providing for one's family, and taking advantage of leisure time are important activities. In fact, God encourages all of them. However, these blessings are not to become distractions that draw believers away from church or regular prayer and Bible study."
So it seems that the best way to know God is by setting priorities and adjusting attitudes and activities so that hearing His voice and living out His will is the primary focus of every day.  It will take work, but the benefits are unbelievable!
Almighty God, by words softly spoken directly to You alone, or by actions that all may see, may I always live for Your glory by keeping my focus on You.
By Ann Shorb
© Copyright Ann Shorb, 2009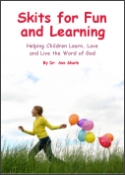 Skits for Fun and Learning
Skits for Fun and Learning is a collection of 15 puppet scripts and 5 articles on the subject of success with puppet ministries. The articles and scripts have been written by Dr. Ann Shorb and the book is available for purchase as a paperback, or as a PDF download.